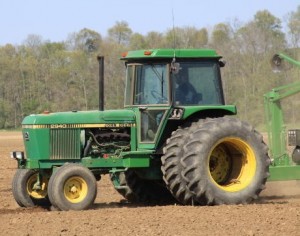 Great news for John Deere parts as their sales are up yet again. For the fifth consecutive quarter , farm machinery in particular has been performing well and has been a major factory in the high sales figures – increasing 22% in the third quarter alone.
John Deere chairman and chief executive officer Samuel R. Allen, believes "Our success reflects strong demand for the company's advanced equipment," Allen continued: "The company is achieving record performance."
The rise in farm machinery parts sales has been attributed to the rising demand for agricultural commodities as well as high crop prices in the current economic climate. As John Deere is such a well known and reliable brand – farmers will turn to John Deere for equipment such as tractors, as they know they can meet their expectations, needs and demands.
In Ireland and indeed Europe, used John Deere parts are in constantly in high demand.