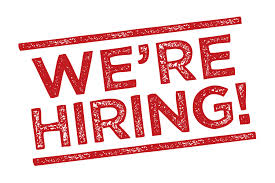 New Role: In House Sales / Customer Service Executive
Job Description:
• Generating new sales leads by singing up suppliers on free trial.
• Identifying and qualifying sales opportunities.
• Must demonstrate ownership and personal responsibility regarding delivery of revenue targets.
• Efficiently managing a sales pipeline.
• Identify decision makers and budget holders to complete sales cycle.
• Research new suppliers with help from management.
• Monitoring supplier activity with a view to conversion.
• Regular reporting to management.
• Achievable sales targets
Necessary skills:
• Excellent communication skills
• Strong negotiating skills
• Ability to identify new sales opportunities
• High levels of resilience, tenacity, enthusiasm and drive.
• Strong focus on results
• Good time management and planning skills.
• Strong objection handling skills, ability to actively listen and determine customer needs
• Ability to prioritise responsibilities in favour of revenue generating tasks
• Adapt to company ethos and culture.
• Good computer skills including MS Office applications.
Benefits include:
• Career advancement opportunities and be in on the ground floor of an emerging company
• Competitive payment structure
Daily Tasks:
• Identifying potential sales from user communication, contacting suppliers and updating CMS
• Converting free trial suppliers to paying suppliers and meeting targets
• Meeting weekly targets for new sign ups
• Admin to be decided with management
Salary – Depending on experience
We ideally would like the candidate to start January 2014.
Find out more about UrParts.com on our website.
Job based in Cork office.
Applications should be emailed to [email protected]