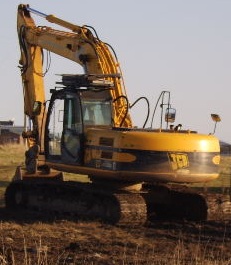 JCB have slowly but surely been adding to their already impressive range. JCB parts are already in high demand and this demand is expected to rise thanks to the addition of this new range.
At a recent product launch, the world was given it's first glimpse of the new range of skid-steer loaders, the 8000 series Fastrac in more detail plus a look at the previously seen range-topping 550-80 Agri Loadall. Nine new skid-steer models and five wheeled (225, 260, 280, 300, 330) and four tracked (225T, 260T, 300T, 320T). All of these models are part of the upper end of the range, with another nine models following early next year.
JCB machinery parts says it wants to offer a wider range of skid-steers models to increase its global market share. According to JCB, ideally, the production of all skid-steers will be in Savannah, USA, where JCB's skid-steer market share is 60 per cent (30 per cent of which are tracked) as opposed to Europe where it has a 10 per cent market share.