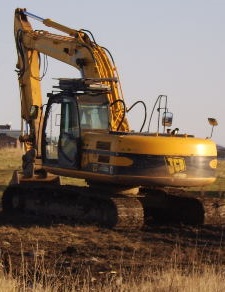 Just recently, the heir to the JCB parts empire today completed the purchase of the BAE Woodford site. In a deal worth over £100m, Jo Bamford has bought the 500-acre plot. Mr Bamford has bought Woodford through new company Avro Heritage, which he has established with Cheshire businessman Harry Harvey. Across the next year or so, his wish is to convert it into a film studio, housing and leisure complex.
As part of the sale, the golf club and heritage centre currently on the site are in the process of extending their leases to remain in place.
Take a look at some of the comments from the news:
"BAE Systems has a long and proud association with Woodford and although disappointed to be leaving the site we are happy that the new owners have exciting plans for this historically important site." – Jim Welsh of BAE Machinery Parts and Systems.
James Fletcher, Avro Heritage, said: "We are honoured to take ownership of such a historic site and we will endeavour to ensure its past is not forgotten." – James Fletcher of Avro Heritage.