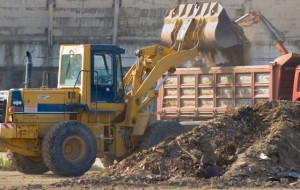 Caterpillar parts India has started producing 40 Ton and 50 Ton class Off-Highway Trucks (770G and 772G) and the 998 H loader for construction, quarry and mining applications.
These factories produce engines and power generation equipment, quarry and construction trucks, mining trucks, Caterpillar backhoe loaders, Caterpillar wheel loaders and a wide variety of related components.
"India is a progressive growth market and a focus region for Caterpillar. India's manufacturing footprint is a part of our global manufacturing footprint. There will be substantial localisation to remain price competitive. We have a lot of suppliers in India. We are also focusing on enhancing the efficiency of our supply chain in the country," according to Phillip Pollock who is the Marketing Manager at Caterpillar machinery.
The factory in Thiruvallur is located about 40 km away from Chennai and currently employs over 1000 people and produces Wheel loaders, backhoe loaders, Quarry and Mining Trucks. The facility has been recently upgraded to manufacture off-highway trucks for global supply.