November 2013 – May 2014 results show that the top 5 brands have held their places as the parts most searched for during this period.  Caterpillar, Komatsu, Volvo, JCB and Hitachi maintained their order from the previous 6 months.  However Case took over the the next position which was previously held by John Deer.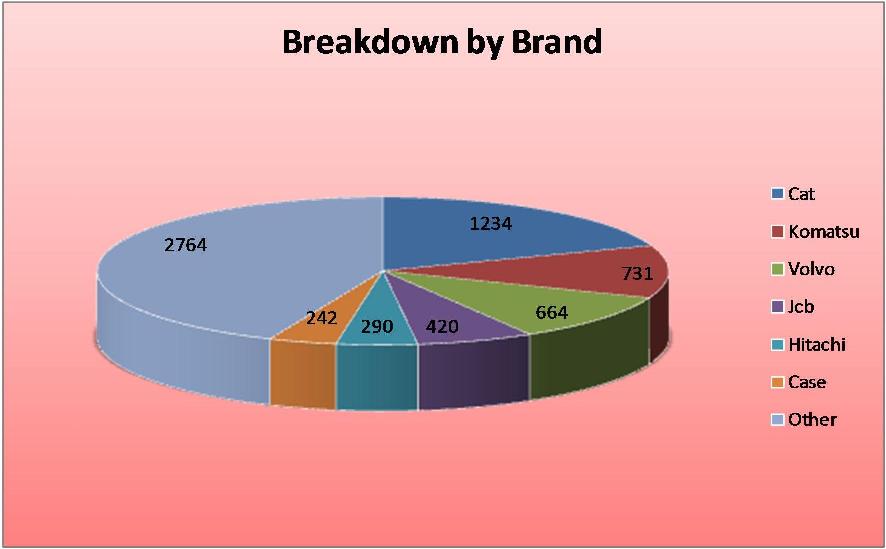 Closer analyses illustrates the exact types of machines for which people have been searching for parts.  Not much movement in the types of machines since our last report with excavators accounting for the the largest portion.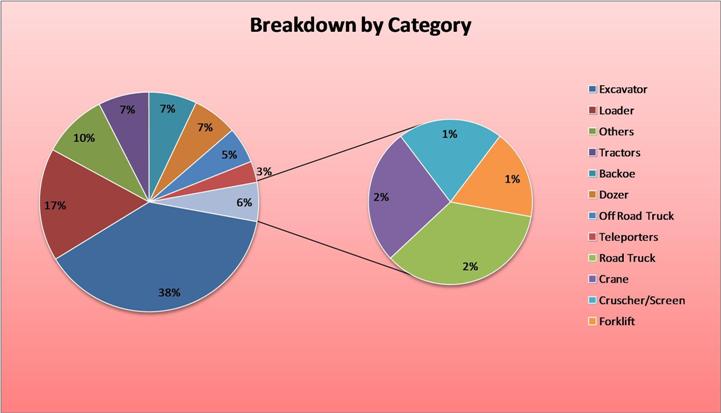 All Requests can be viewed on the website with more information of the type of parts people are searching for.   Requests vary enormously including hydraulic pumps, engines, axles, final drives, cylinders, transmissions, gaskets, injectors and much more.